September 2016 marks the 50th Anniversary of the Derrick Skating Club!
VOLUNTEER for the EDMONTON REGION OPEN COMPETITION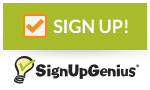 December 2-4, 2016
Terwillegar Recreation Centre, 2051 Leger Road NW
Important DSC Info!
Want to be a Sponsor for the Club or one of our events?
---
The Derrick Club reaches out to those in needs. Click here to find out more!
---
Fall/Winter Season
(Private Skaters)
All schedule changes can be found under the Calendar & Events tab.
---
Club Office Hours (Confed Arena)
Sundays - 10:45 am - 1:15 pm
Mondays - 6 pm - 7:30 pm