September 2016 marks the 50th Anniversary of the Derrick Skating Club! What an exciting year it will be as we celebrate this milestone and finish the year with a 50th Anniversary Ice Show. Watch for more details to come as you will not want your skaters to miss out!!
EDMONTON REGION OPEN COMPETITION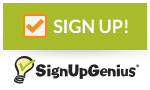 December 2-4, 2016
Terwillegar Recreation Centre, 2051 Leger Road NW
Important Derrick
Skating Club Info!
Fall Kick Off Camp
Monday August 22 – Friday August 26, 2016
1:30-2:15 - Figures
2:15-3:00 AB
Flood
3:15-4 pm Open
4-4:15 Spins Practice
Flood
4:30-5:00 Open Edge, Skills, Dance Practice
5:00-5:45 Open/D
Click here to register
---
Fall/Winter Season starts on Monday August 29, 2016
Click here to veiw the program information, schedules and to register.