September 2016 marks the 50th Anniversary of the Derrick Skating Club! Watch for more details to come as you will not want your skaters to miss out!!
VOLUNTEER for the EDMONTON REGION OPEN COMPETITION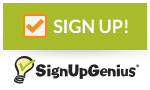 December 2-4, 2016
Terwillegar Recreation Centre, 2051 Leger Road NW
IMPORTANT DSC Info!
Want to be a Sponsor for the Clu or one of our events? Click here for Sponsorship information.
---
Upcoming Schedule Changes
NO classes for Learn to Skate/IFS on Monday October 31st (Halloween)
*Private skaters check your modified schedule!
---
Fall/Winter Season
(Private Skaters)
All schedule changes can be found under the Calendar & Events tab.
---
Club Office Hours (Confed Arena)
Sundays - 10:45 am - 1:15 pm
Mondays - 6 pm - 7:30 pm